ONSITE SERVICES CANCELED UNTIL FURTHER NOTICE
You can still watch and listen to past services and our Midweek Bible Study via our Watch & Listen tab. You can also watch our Livestream every Sunday at 11 AM via our Facebook Page. You do not have to have a Facebook account to watch!
Our Response to Coronavirus as a Church
Wash your hands regularly. Avoid touching your face, shaking hands and any other physical contact.

Use wisdom and please stay home if you are sick. Do not attend worship or other church activities until symptom- free and fever-free for at least 24 hours.

If you have high-risk health conditions, use discretion in attending worship services and events
We encourage everyone to follow your local health and safety recommendations by social distancing or staying home. While you're home, we hope you will enjoy our Weekly Word videos or listen to our podcast! All Sunday worship service sermons are uploaded to our podcast weekly. Get connected to all our online content HERE!

If you would like to still give, all contributions can be made here on our website. CLICK HERE

Livestream our Sunday Morning Service at 11 AM! Follow our Facebook Page so you never miss a Livestream and for all our updates!
Click the icon below to connect to our Facebook
Please continue to pray and look for ways to help others during this time. "For God has not given us a spirit of fear, but of power and of love and of a sound mind."
2 Timothy 1:7
Christ Tabernacle Apostolic Church exists to make the Kingdom more crowded. We desire to be a home for those searching for change in life; a place of love, generosity and kindness creating an environment that encourages people to live, love, serve and give according to His Gospel. We want everyone to know the only way, the truth, and the life is found in Jesus Christ.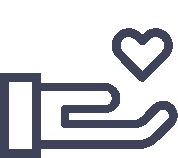 "Each of you should give what you have decided in your heart to give, not reluctantly or under compulsion,
for God loves a cheerful giver."